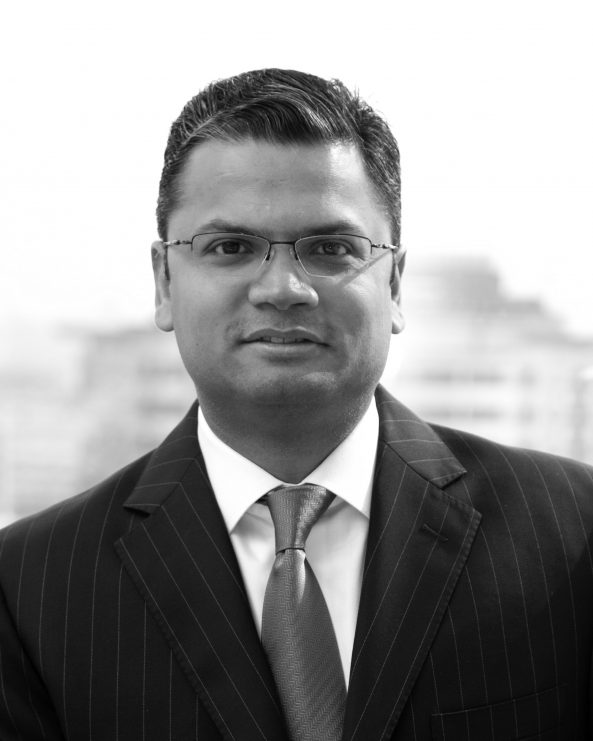 Ahmer Naushad
SVP, Development/Managing Director
Ahmer Naushad has over fifteen years of global experience in real estate and hospitality strategy, investments, and asset management. In his current role as Senior Vice President and Managing Director, he oversees Gencom investments in the Caribbean, Middle East and Africa.
Prior to joining Gencom, Ahmer completed successful tenures with prestigious firms including Lehman Brothers Real Estate Partners/Trimont Real Estate Advisors, Miral Asset Management, Kingdom Hotels Investment, PKF Consulting, Istithmar World, InterContinental Hotels and Hilton Hotels. 
Ahmer has a thorough understanding of major gateway cities and destination leisure markets. He has a hands on appreciation of asset classes including hotels, resorts, branded and unbranded residences/condo hotels, F&B and retail, offices and integrated mixed-use developments. 
With core expertise in investment management, he is experienced in all facets of the real estate/hospitality investment cycle, including portfolio and single asset transactions, debt and equity funding, design and development, investment appraisal, asset management, operations and stakeholder management.
He holds an MBA in Investments from the Washington State University; a BA in Hotel Management from Austria; and a post graduate certificate in Real Estate from Cornell University. He is also a Certified Hotel Asset Manager ("CHAM") designee.